How do professional online trainers record video workouts?
Do you know those sleek and smooth looking YouTube workout videos? They use professional timer graphics, beep sounds, a logo and sometimes even a sneak peek to the next exercise if they make an effort.
It looks like someone edited it professionally and spent hours to make. Did they? Well.. Actually they did. They spend around $200 / per video (!) paying for a professional video editor to work for hours on each video!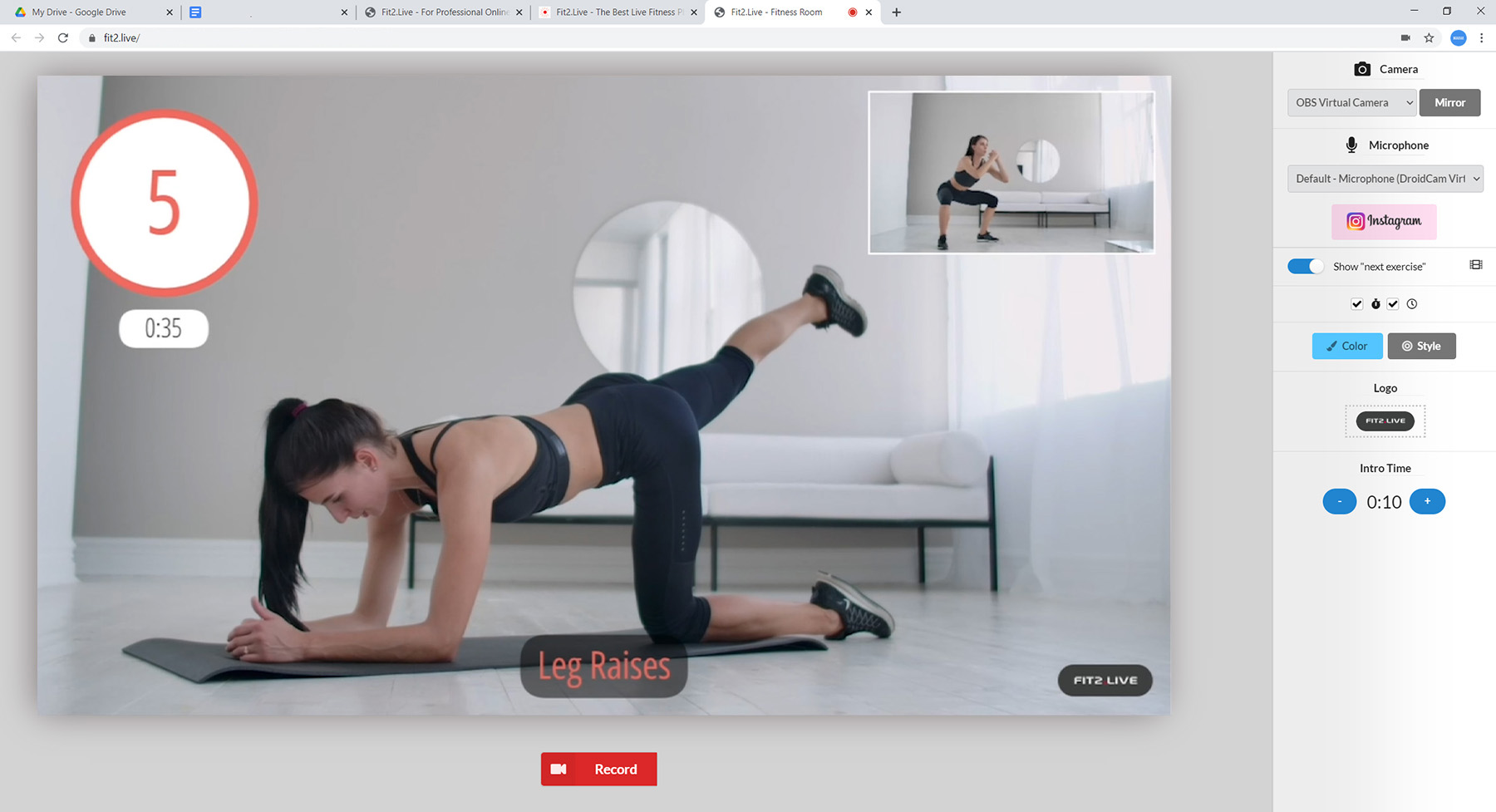 "I don't have enough $ and no time to edit.." - NO PROBLEM!
Using Fit2.live's professional recorder, you can save a lot of money and editing time, AND achieve an amazing looking workout video (like the picture above) in no time!
With our editor all you need to do is to login into Fit2.live, build a workout plan, take it to the recording room, and record yourself working out alongside the sleek graphics!
In the end of the workout, you will be able to download your workout video file, and upload to YouTube, Facebook, or put it in your Video on Demand page which you can easily open with us.

---
You can try it right now! Here is how:
1. Go to www.Fit2.live using your computer (not phone)
2. Login as a trainer.
3. Build your first workout plan under the "Workouts" tab.
4. Go to the "Sessions" tab, click "Record a Workout", choose your workout plan, and Enter.
5. Choose your camera, mic, timer color and style, and RECORD!
After you finished the recording, the video file will automatically be downloaded :-) Good luck!